Middle School Volleyball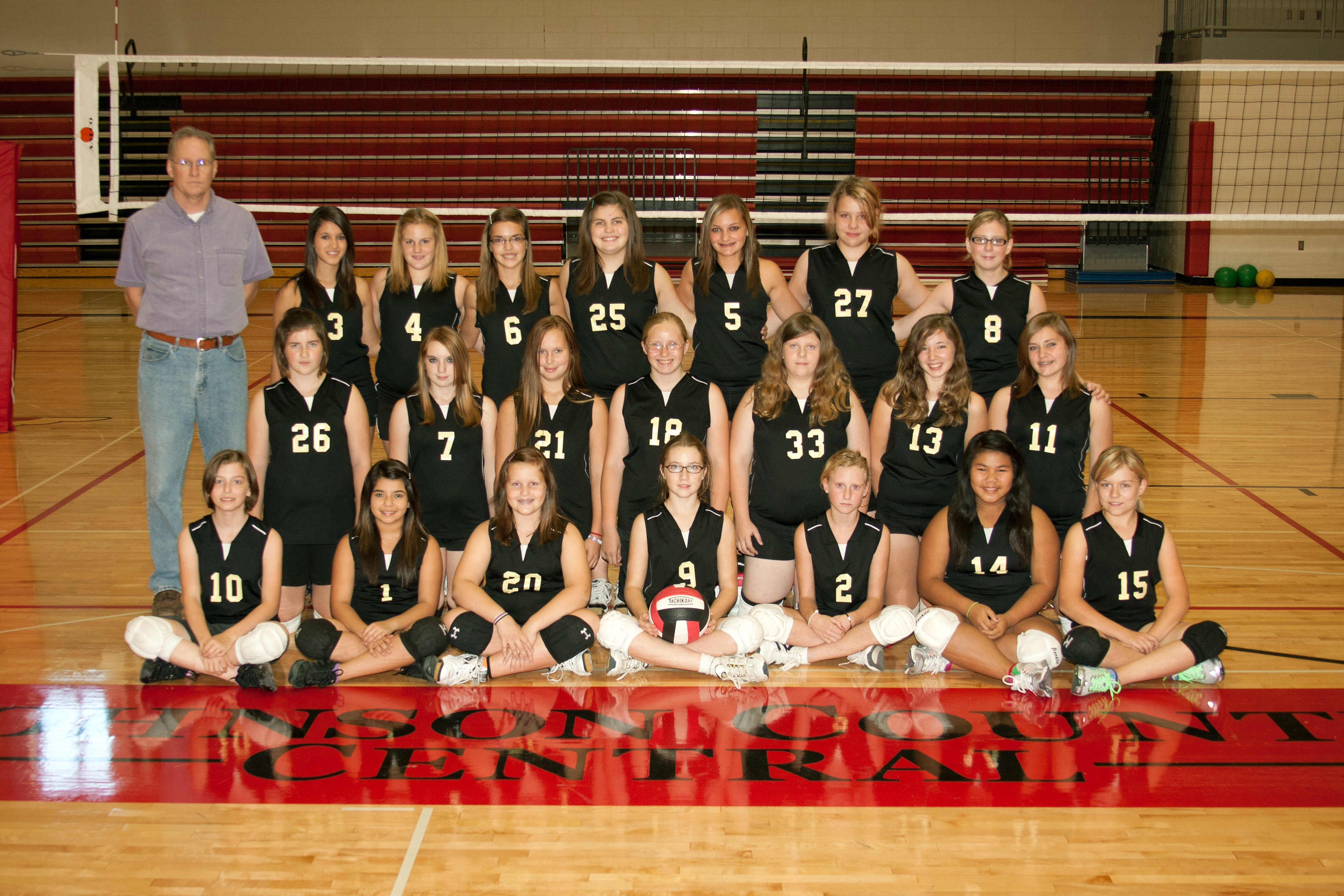 The middle school girl's volleyball teams recently ended their seasons.  The girls on the A, B, and C teams competed at the highest level.  All of the people involved with the program are quite proud of them for their effort and superior sense of character.  The A team finished with a 5-5 record while ending the season on a two game winning streak.  They also finished 4th place in the eight team Lewiston Tournament.  The B team ended with a 4-3 record and showed a tenacity to compete.  The C team finished with a 3-3 record and was probably the most improved of all the Johnson County volleyball teams. 
Coach Morris states "I was extremely proud of how the girls competed this season.  They came to work everyday and throughout the season they improved tremendously."
The middle school volleyball teams consisted of 8th graders: Melissa Aldana, Brittany Neukirch, Nancy Ramirez, Cyndy Reyes, Keelee McClintock, Rhiannon McRoberts, Sydnee Wenzl, Mireya Avitia, and Natalie Roddy.  7th graders were: Tashayla Dorn, Hannah Henneger, Elizabeth Kessler, Madison Panko, Schyler DeFreece, Sara Kettlehake, Courtney Klaasmeyer, Sopha Kongmanyvong, Annika McDonald, Angelica Wellman, Sharon Albers, Ava Ascherman, Samantha Francois, and Jayna Lambelet.
| | | | |
| --- | --- | --- | --- |
| 9/15/2011 | WILBER-CLATONIA | Home | 4:30PM |
| 9/22/2011 | Syracuse | Home | 4:30PM |
| 9/26/2011 | TRI COUNTY | Home | 4:30PM |
| 9/27/2011 | HTRS H.S. | Home | 4:00PM |
| 10/4/2011 | Freeman H.S. | Away | 4:30PM |
| 10/8/2011 | Lewiston JH VB Tournament  click for info | Away | 9:00AM |
| 10/10/2011 | SOUTHERN | Away | 4:00PM |
| 10/17/2011 | PALMYRA | Away | 4:00PM |