JCC Band
The Johnson County Central School Song (played by the JCC High School Band)
---
2023 Spring Music Concert: High School Band (5/1/23)
---
2023 Spring Music Concert: Small Groups (5/1/23)
---
2022 Christmas Music Concert: HS Band & Choir (12/1/22)
---
JCC Thunderbird Band at the Applejack Parade (Nebraska City) on Saturday, September 17th, 2022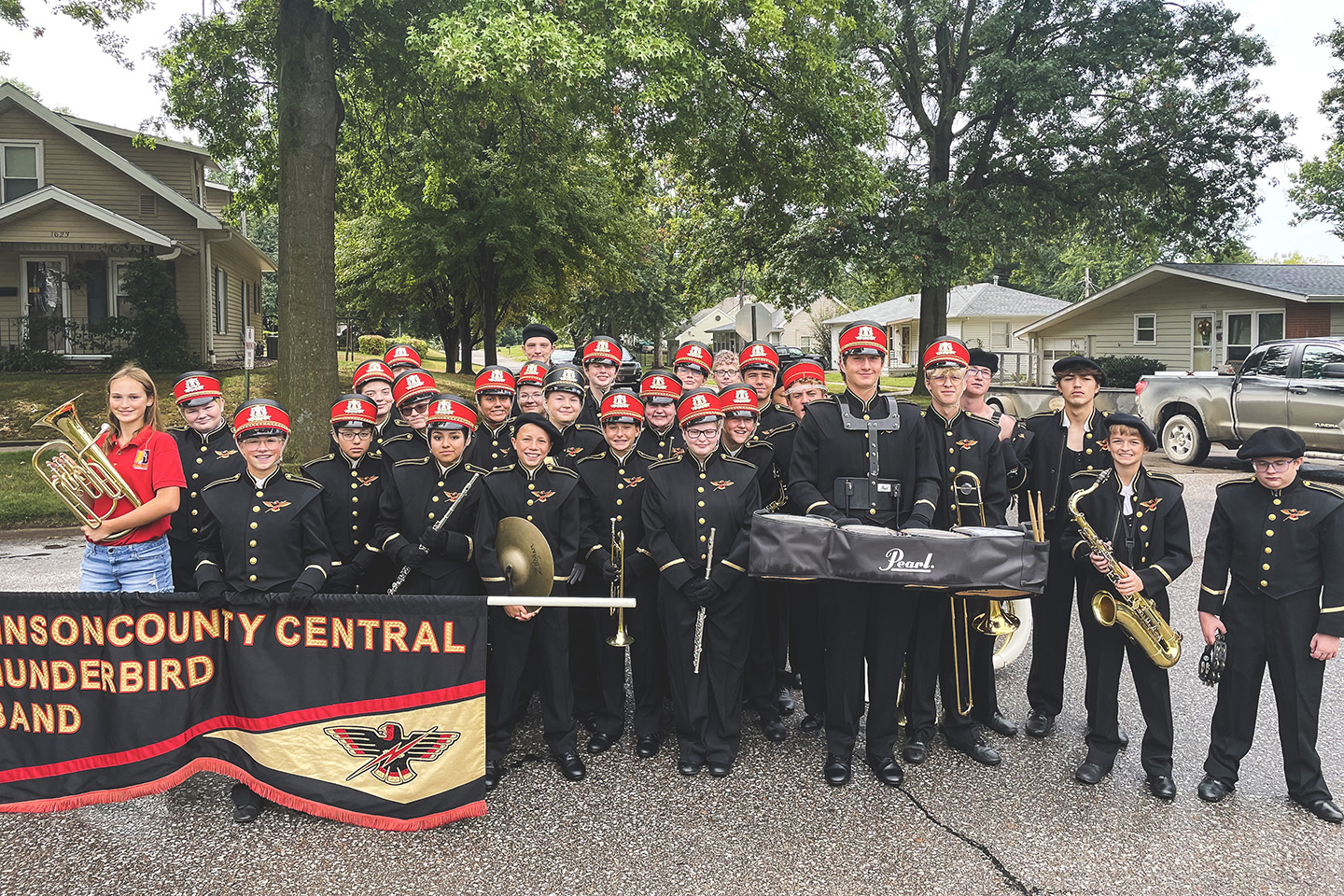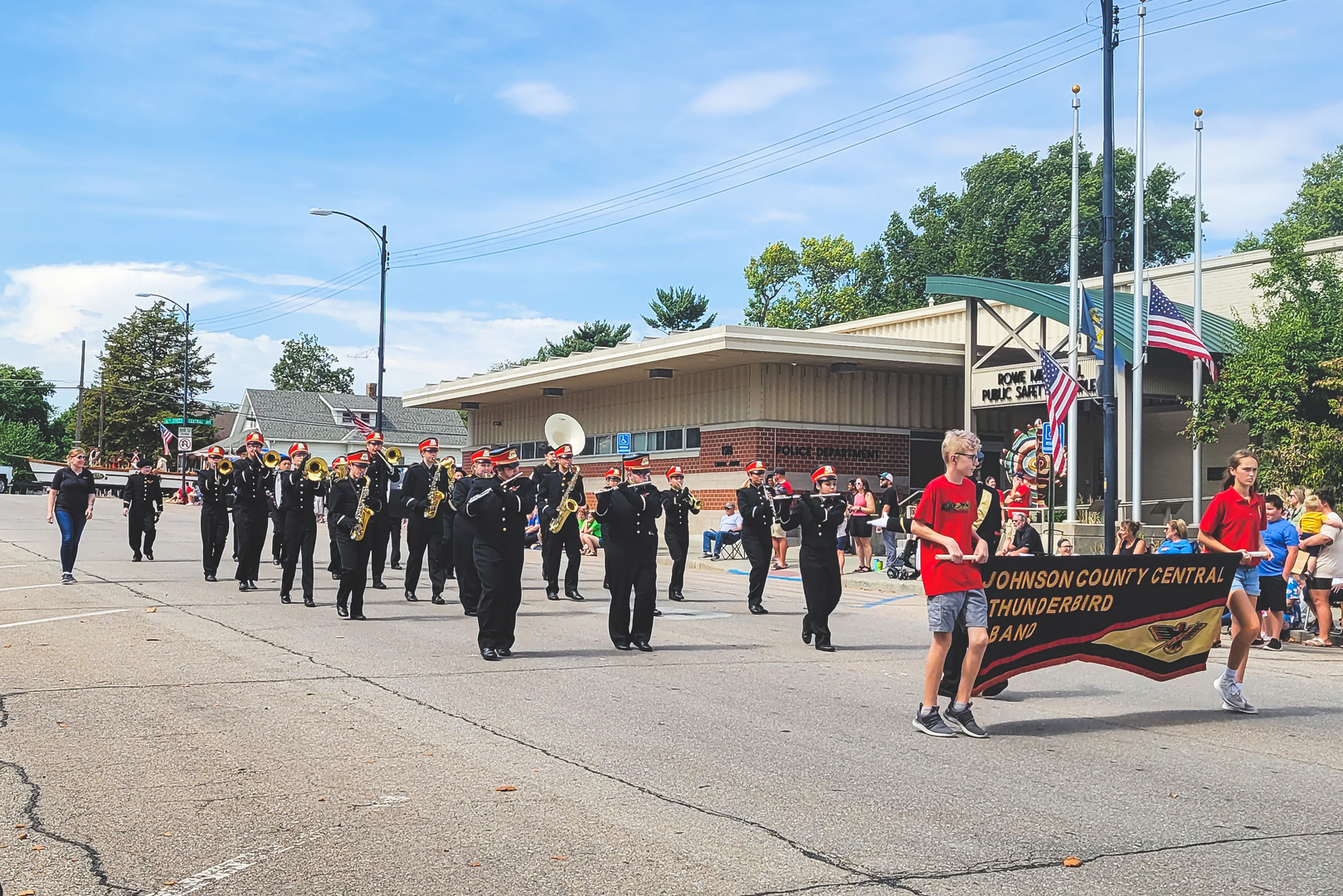 ---
2022 Spring Music Concert (5/3/22) - A Night of Fine Arts
---
2022 Contest Concert (4/5/22)
---
2021 Winter Music Concert (12/2/21)
---
A Night of Fine Arts Concert (5/3/21)
---
High School Contest Recital (4/12/21)
---
A Night of Fine Arts Concert (4/29/19)
---
2018 Winter Music Concert (12/17/18)
---
2018 ECNC Honor Band (Middle School & High School Conference Honor Bands - 5/7/2018)
---
A Night of Fine Arts Concert (4/30/18)
<
---
2017 Winter Music Concert - High School Band
---
2017 High School Spring Music Concert
---
2016 Christmas Music Concert
NOVEMBER 2016:
Over Memorial Day weekend of 2017, a group of 30 high school band students will be traveling to Cleveland, OH for our band trip. While there, the students will get the chance to work with a university director in a clinic specifically for our students. We will also get to perform at Cedar Point Amusement park just outside of Cleveland on the last day of the trip. Other activities include the Great Lake Science Center and experiencing foods from around the world at Westside Market. The students are very excited about the possibility of getting to attend the Cleveland Indians game versus the KC Royals, touring the "A Christmas Story" house, and a dinner cruise aboard the Nautica Queen.
While all of these activities are going to be amazing experiences for the students, they are finding that the cost to be able to go is another situation. These students have had opportunities with various fundraisers the last four years in order to prepare for these costs. And this year, we are doing even more to help fundraise for their trip.
Starting next week, band students will be selling Watkins products. They will have until the Monday after Thanksgiving to sell. If for any reason, you are not contacted and would like to purchase something, you can contact the school or me at (402) 335-7362.
The students have been in the process of contacting area businesses for items to auction off at our silent auction we are hosting. The Auction will be held prior to the Middle School (grades 4-8) Winter Concert on December 9th in the old gym of the middle school. The Auction will begin at 5:30 pm and end at 6:45 pm. During this time, there will also be a bake potato feed ($5.00 per person) and the high school jazz band will play a few songs. If you or anyone that you know is interested in donating items to be auctioned off, please contact the school or myself. We ask that all donations be made by December 1st.
Lastly the students will be hosting "Split the Pot" fundraisers during some of the home basketball games this year. We are so thankful to have so many people in our community supporting the music department! THANK YOU!!!