National Honor Society
Johnson County Central High School Chapter
of
National Honor Society
2021-22 Membership:
Samuel Agena
Kaita Baird
Logan Barras
Katelyn Beethe
Erika Cabrales
Jennifer Castor Cruz
Rita Ceballos
Anzel du Preez
Madelyn Harrifeld
Trey Holthus
Hayden Huskey
Lane Othmer
Madison Pingel
Cameron Schuster
Emma Straka
Aiden Weber
---
2020-21 Membership:
Samuel Agena
Calvin Antholz
Kaita Baird
Logan Barras
Madelyn Harrifeld
Trey Holthus
Jason Kettelhake
Jack Leuenberger
Hayley Neemann
Lane Othmer
Madison Pingel
Zadie Plager
Saylor Rother
Emma Straka
---
2018-19 Membership:
Josh Bailey
Connor Bartels
Tyler Bartels
Carrie Beethe
Samuel Buss
Kole Kleespies
Corral McClintock
Diego Reyes
Jordan Rodriquez
Simon Rother
Eli Waring
---
2017-18 Membership:
Connor Bartels
Charla Eggleston
MacKenzie Eltiste
Nicholas Goracke
Kole Kleespies
Corral McClintock
Sierra McClintock
Aleisha McDonald
Jordan Rodriquez
Simon Rother
Hannah Swanda
---
2016-17 Membership:
Seniors:
Marissa Borrenpohl
Schyler DeFreece
Keaton Kleespies
Sara Kettelhake
Courtney Klaasmeyer
Sopha Kongmanyvong
Jesse Reyes
Samuel Saldivar
Angelica Wellman

Juniors:
Charla Eggleston
MacKenzie Eltiste
Nicholas Goracke
Sierra McClintock
Aleisha McDonald
Hannah Swanda
---
2015-16 Membership:
Seniors: Mitchell Faris
Grant Moles
Bryan Murphy
Rudy Pooch
Natalie Roddy
Bryce Sahs*
Juniors: Marissa Borrenpohl
Schyler DeFreece
Courtney Klaasmeyer*
Keaton Kleespies
Sara Kettelhake
Sopha Kongmanyvong
Jesse Reyes*
Angelica Wellman
Sophomores: Charla Eggleston*
Mackenzie Eltiste*
Taylor Gerdes*
Nicholas Goracke*
Sierra McClintock*
Aleisha McDonald*
Hannah Swanda*
* New members inducted on March 21, 2016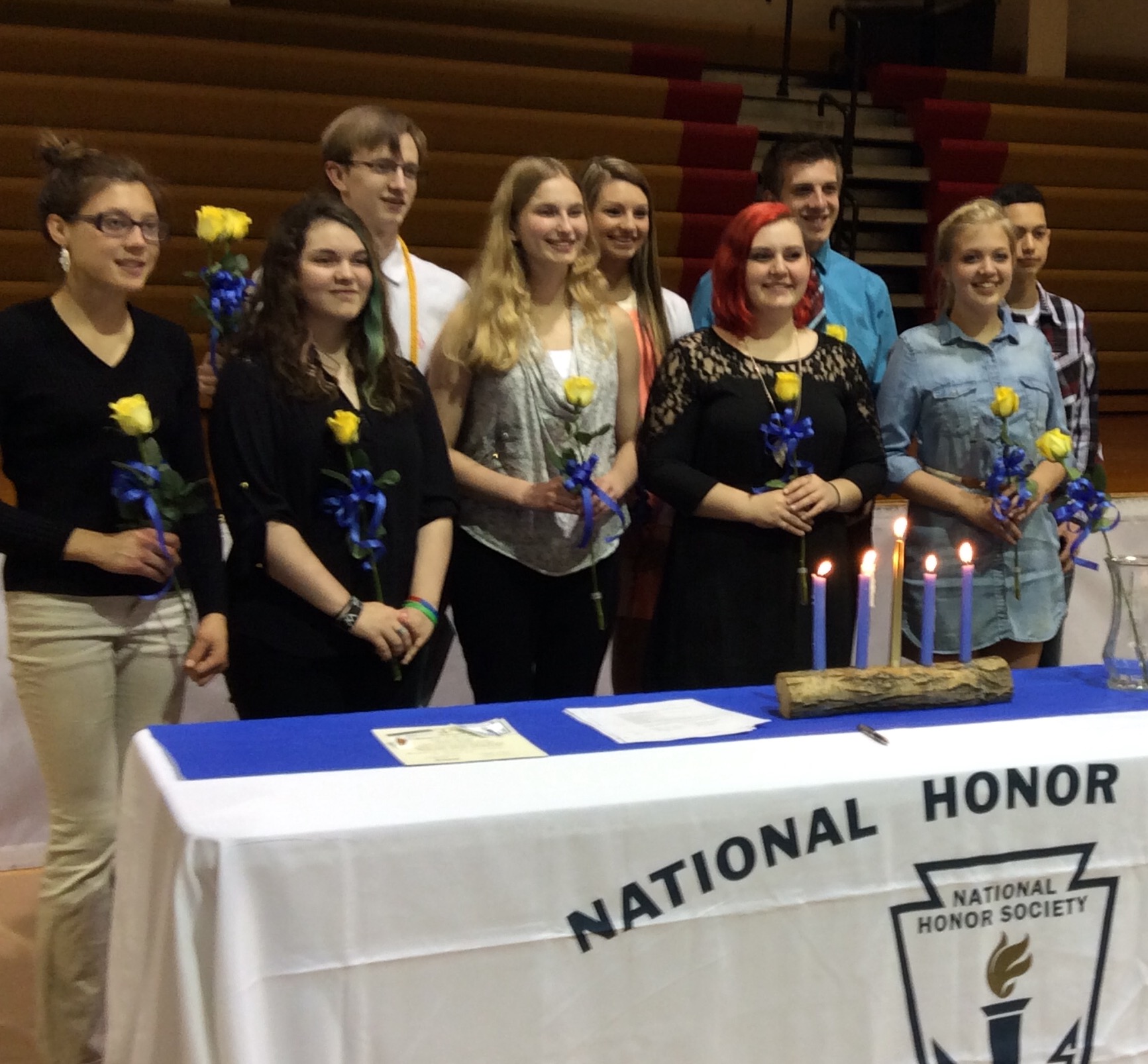 ---
2015-16 Officers:
President: Grant Moles
Vice President: Keaton Kleespies
Secretary: Rudy Pooch
Treasurer: Mitchell Faris
About NHS:
The National Honor Society (NHS) is the nation's premier organization established to recognize outstanding high school students. More than just an honor roll, NHS serves to recognize those students who have demonstrated excellence in the areas of scholarship, leadership, service, and character. These characteristics have been associated with membership in the organization since its beginning in 1921.
Today, it is estimated that more than one million students participate in NHS activities. NHS chapters are found in all 50 states, the District of Columbia, Puerto Rico, many U.S. territories, and Canada. Chapter membership not only recognizes students for their accomplishments, but challenges them to develop further through active involvement in school activities and community service.
For more information, please visit www.nhs.us.