Homecoming 2023 Bonfire, Spirit Week, & Pep Rally
September 04, 2023
Johnson County Central welcomes all Thunderbirds to Homecoming 2023 the week of September 10th-15th, 2023.
---
NOTICE: 12:15 PM 9/15/23 - In an attempt to stay ahead of forecasted rain, we are starting the parade approximately 30 minutes early.
Therefore, the parade will begin between 2:00 PM to 2:15 PM followed by the pep rally at the football stadium. Following the pep rally, high school students will be dismissed immediately. Middle school and elementary students will be dismissed at 3:30 PM.
If needed, middle school students will go to the high school to await dismissal. Kindergarten through 5th grade students will go to the elementary school.
Elementary and middle school students will only be dismissed early to a high school sibling or a parent.
Buses will run accordingly. Please call Mr. Rother directly at 402-921-0187 with any questions.
---
The week kicks off with the Community Pep Rally & Bonfire on Sunday, Sept 10th at the High School Football Field. Students and staff can celebrate all week with the Spirit Week Dress Up Days Monday through Friday! On Friday, JCC will have the annual Homecoming Parade around the square, finishing with the Pep Rally at the football field.
Then help cheer on the Thunderbirds as JCC hosts the Southern Raiders Friday evening, kickoff at 7 PM. The Coronation of this year's King & Queen will follow the game, with the week concluding with the high school Homecoming Dance.
All public, alumni, family, & friends are invited to the Thunderbird Booster Club Homecoming Social at the Tecumseh Country Club immediately following coronation. There will be snacks, cash bar, and raffle prizes with a free will donation.
SUNDAY, Sept 10th:
• Homecoming Pep Rally & Bonfire - 6:00 PM
- Tailgate begins at 6:00 PM
- Pep Rally starts approximately 7:20 PM
- Senior Class lights bonfire at dusk
"Smoked To Pork-fection" food truck & Hurts Donuts will be available!
MONDAY, SEPT 11th:
• Wear your Grade Level's Color!
• Seniors: Black
• Juniors: White
• Sophomores: Blue
• Freshmen: Pink
• 8th Grade: Neon Yellow
• 7th Grade: Neon Orange
• 6th Grade: Neon Green
• 5th Grade: Camo
• 4th Grade: Plaid
• 3rd Grade: Rainbow
• 2nd Grade: Stripes
• 1st Grade: Polka Dots
• Pre-K & Kindergarten: Red
• All Staff: Tie Dye
TUESDAY, Sept 12th:
• Celebrity Day - Dress up as your favorite celebrity!
WEDNESDAY, Sept 13th:
• Formal Day - Dress to the nines! Dresses, tuxes, suits, etc
THURSDAY, Sept 14th:
• Country vs Country Club - Dress up country or as a country club member
FRIDAY, Sept 15th: (Parade Day)
• JCC Pride Day - Dress all out in Red, Black, & Gold!!!
• Parade Day - Starts at 2:30 PM
- Starts at school, will loop around the square downtown, & finish at the football field for the Pep Rally!
- Pep Rally will begin at approximately 3 PM
• Football vs Southern - 7 PM - Homecoming Coronation to follow the game
** All students are asked to wear appropriate attire. **
We want Spirit Week to be fun and enjoyable. Thank you and have a fun Spirit Week!
---
Congratulations to the 2023 JCC Homecoming Royalty Candidates & Attendants.
This year's royalty will be crowned at the coronation following the football game on Friday. It can also be watched live on the JCC Striv Channel!
King Candidates: Jovany Cabrales-Peña, Wyatt Ludemann, Keven Silos, Terry Trew, & Sergio Valles
Queen Candidates: Arely Cabrales, Ava Klein, Nathaly Martinez, Sunnie Rother, & Maya Straka
Class Attendants:
Juniors: Salena Conley & Cedric Ofoegbu
Sophomores: Saige Rother & Wesley Swanson
Freshmen: Molly Weber & Brayden Beethe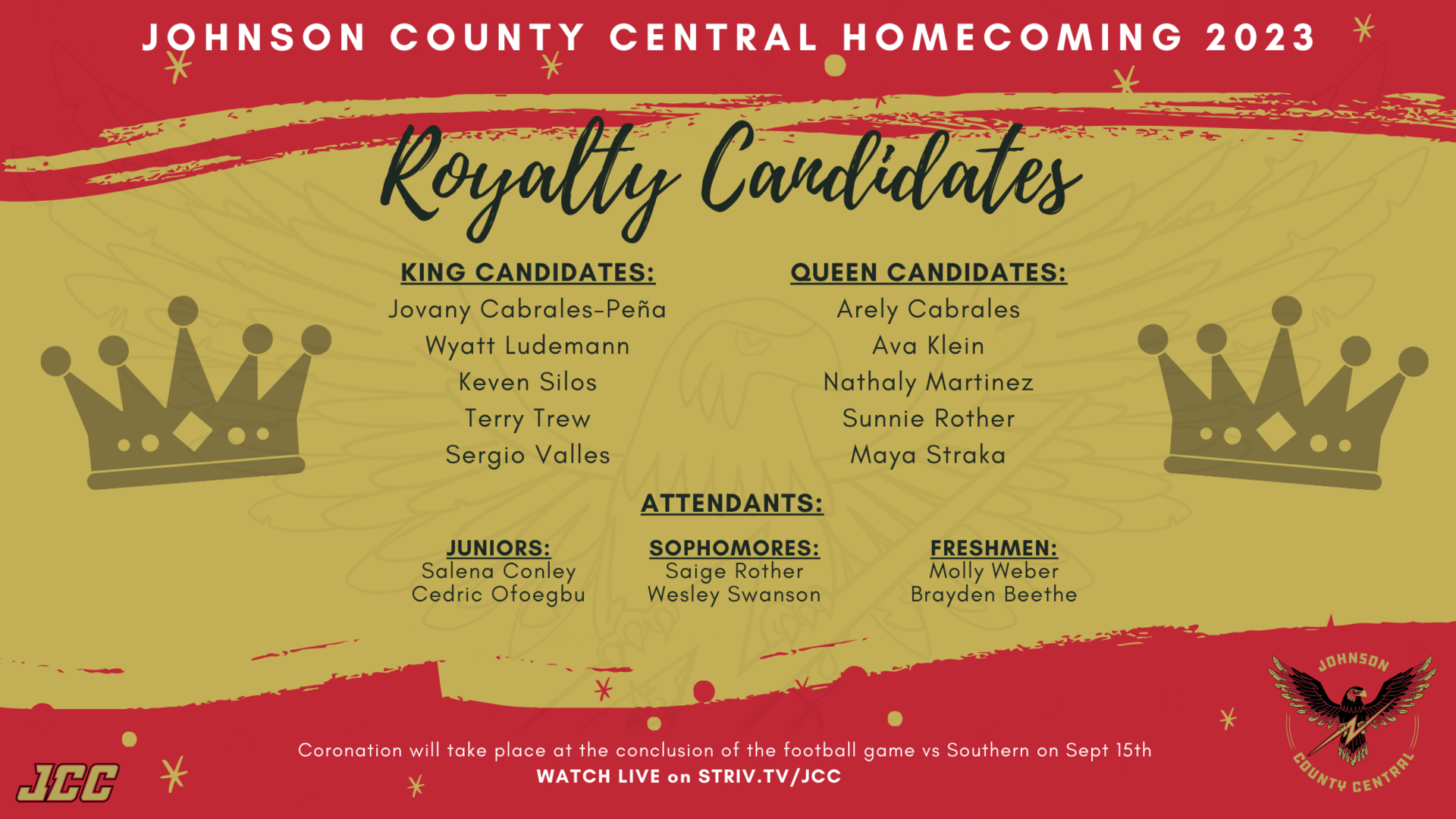 ---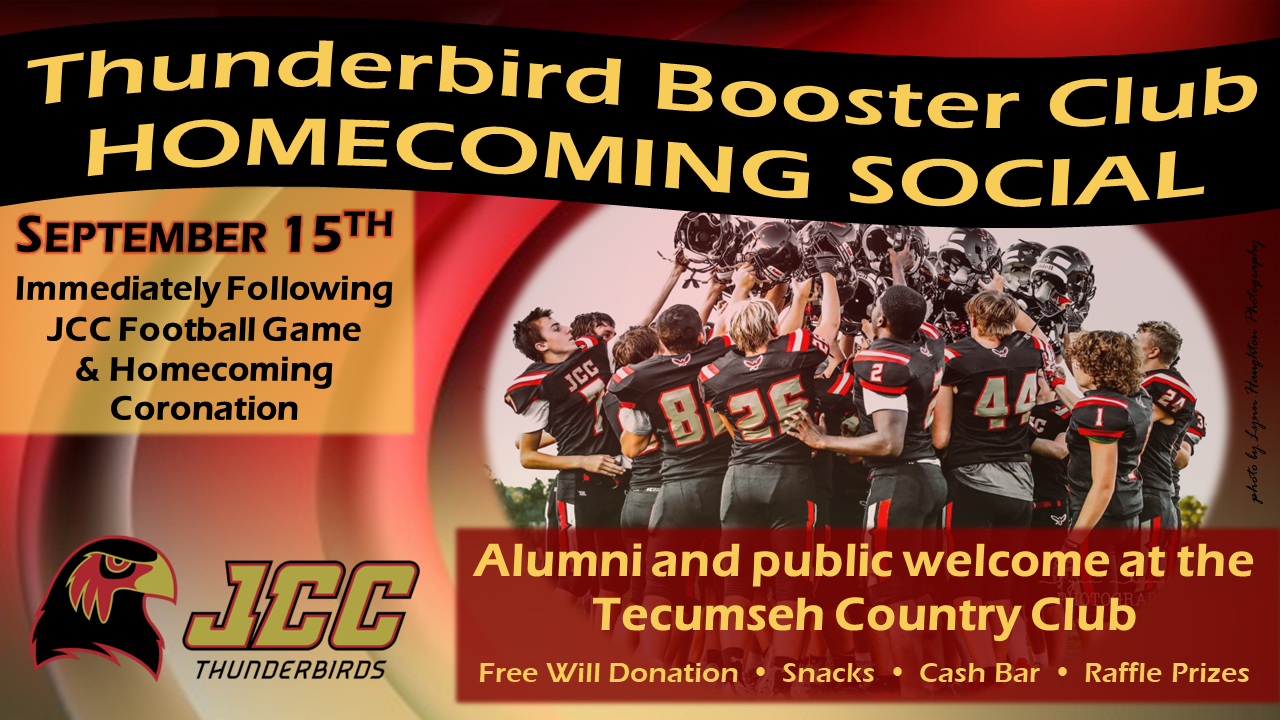 ---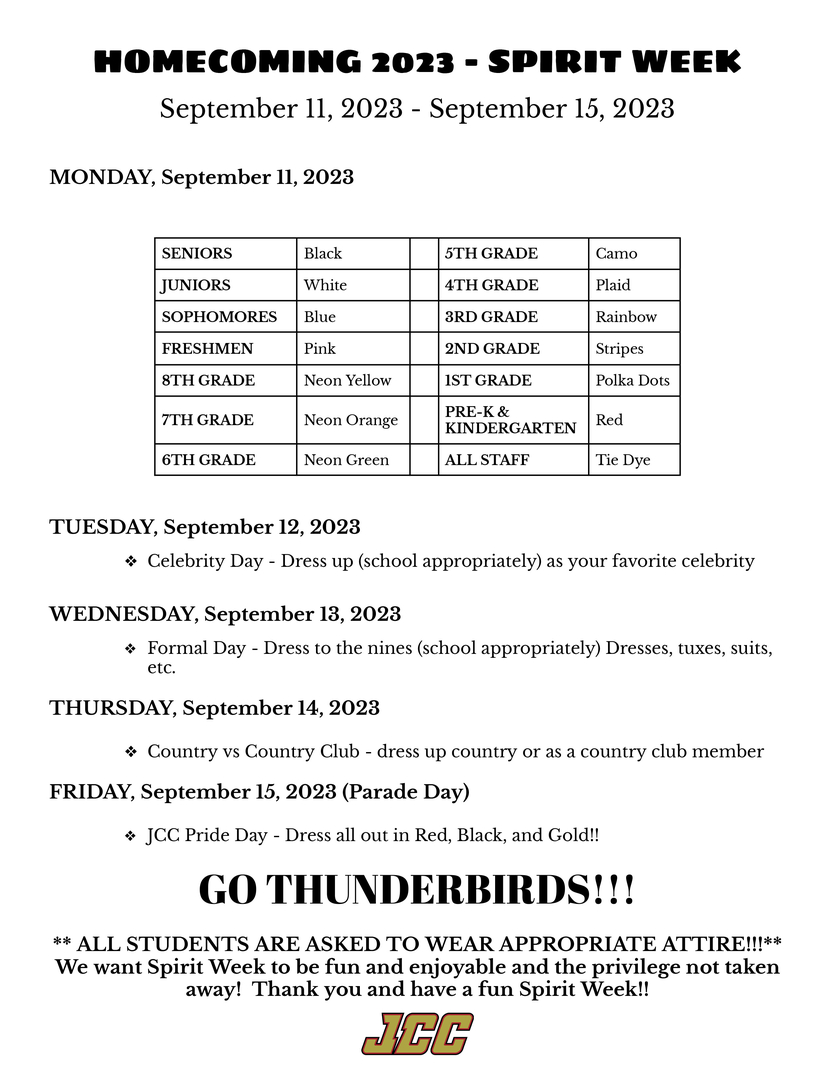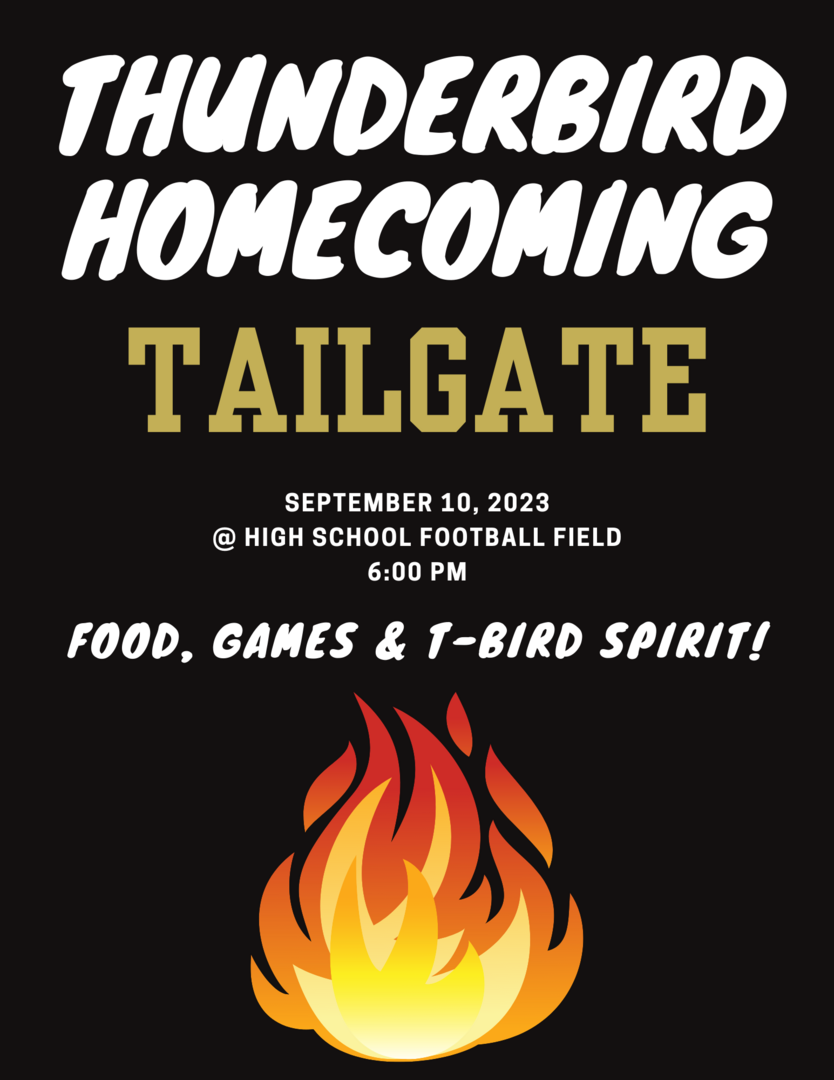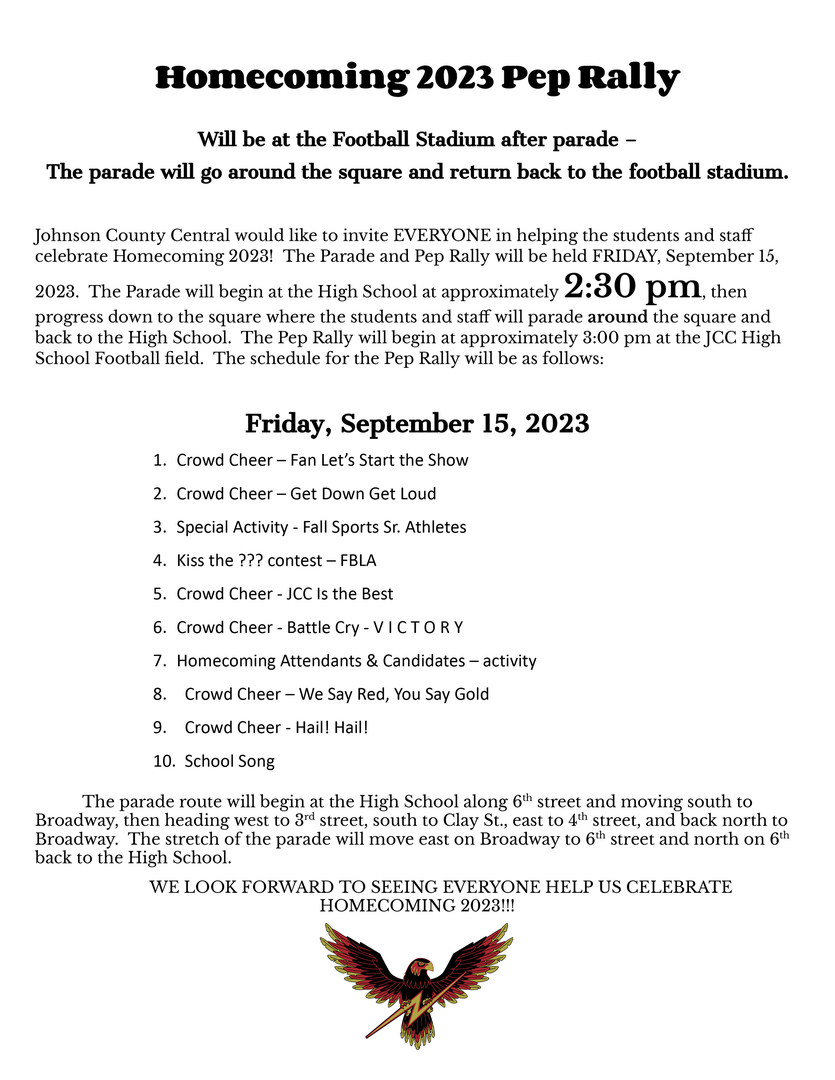 ---
King: Wyatt Ludemann
Queen: Sunnie Rother
Crown Bearers: Henry Rolf & Emersynn Gartner