Staff Changes for 2015-16
June 02, 2015
Johnson County Central will be adding six new staff members for the 2015-16 school year. And departing JCC will be seven staff members, six of which are retiring.
Please help us thank our amazing teachers and staff who are leaving JCC this summer:
Ruth Bray (Kitchen)
Chris Hutt (Physical Education)
Sally Hutt (Title)
Jenna Murphy (Spanish)
Lavonne Niedermeyer (Library/English)
Rick Richard (Industrial Technology)
Carol Wiebke (Kitchen)
These wonderful people have provided a combined 158 years of service to our school districts. Thank you for all you have done for our students, school & community!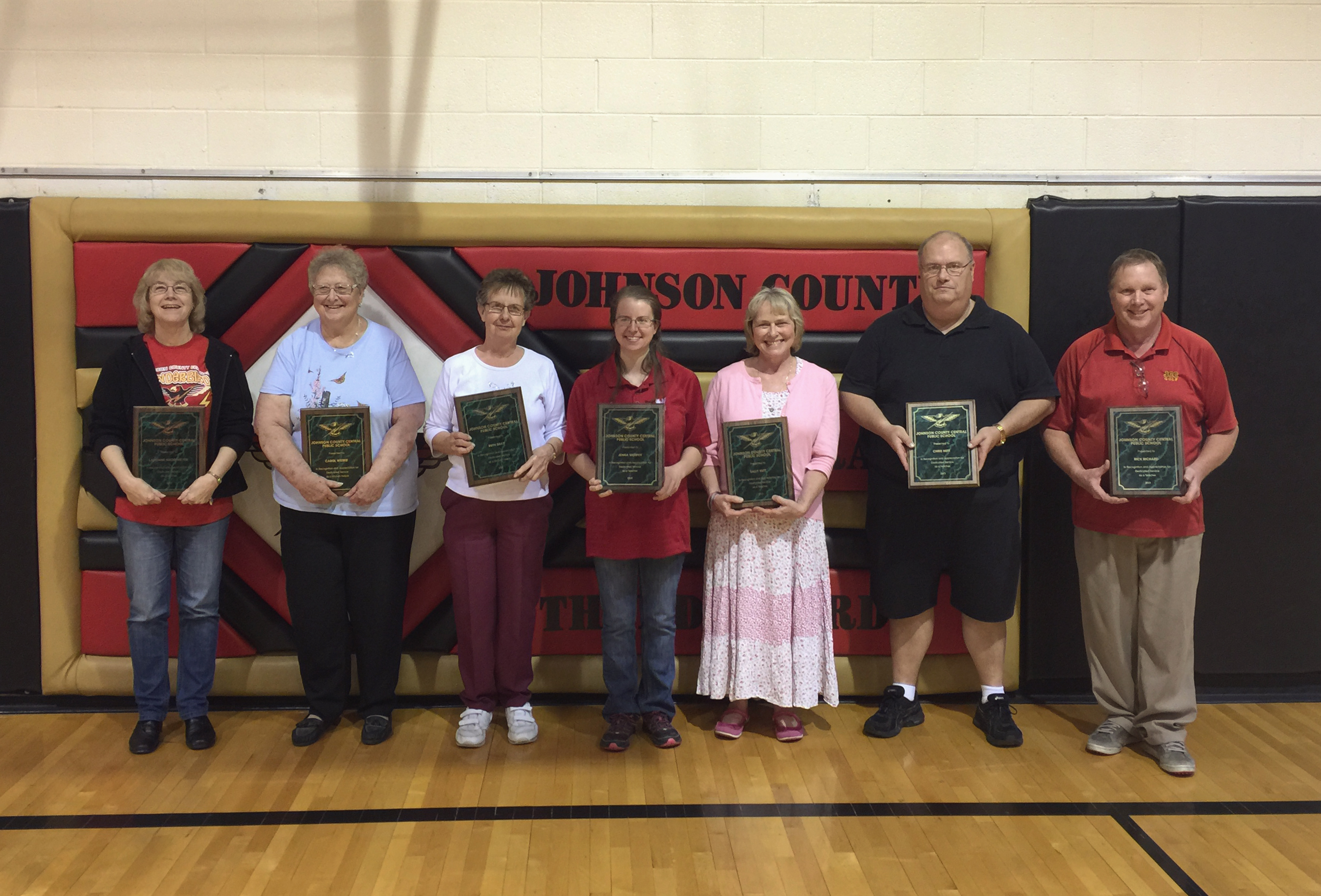 NEW STAFF:
We are proud to introduce the new additions to the JCC family:
Timothy Blecha (Industrial Arts/Applied Health 9)
Michelle Borrenpohl (First Grade)
Garrett Collin (Physical Education)
Julie Isaacs (Middle School Teacher)
Derek Kuhl (Social Science/Strength Training)
Kaitlyn Schleif (Spanish)
In addition to our new staff, Judi Borrenpohl will be moving from her role as Kindergarten teacher to Title. Next year, kindergarten will go back to two sections and first grade will expand to three sections, adding Michelle Borrenpohl as the third member of our first grade teachers.
Please help our new staff members feel at home at Johnson County Central. See you all next year!