Special Programs Recognition
May 24, 2018
Cook Site Honors Program Recognitions
President's Award for Academic Excellence 8th Grade Recipients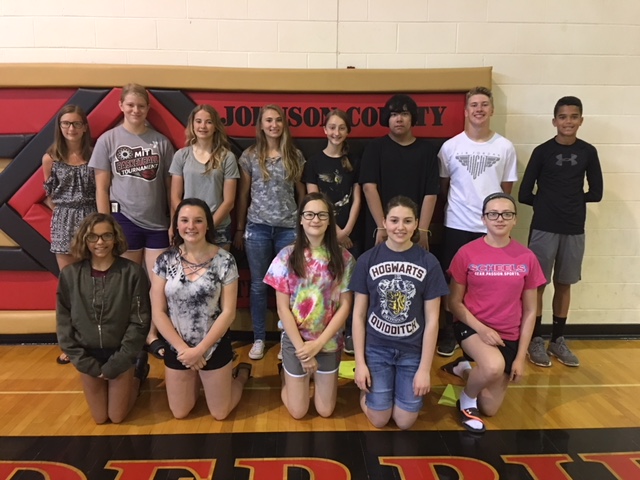 From left to right Back Row: Madison Pingel, Madelyn Harrifeld, Dakotah Ludemann, Emma Swanda, Kaita Baird, Fransisco Xayaphonesongkham, Treyton Holthus, and Jonathon Duncan
Front Row: Vanessa Jimenez, Shayla Thompson, Emma Straka, Gina Golden, and Emma Walters
The President's Award for Academic Excellence recognizes students who have achieved high academic goals through their hard work and dedication to learning. Student's receiving the award must have an overall grade average of 90%. They also must have scored above the 85th percentile on a standardized assessment, MAPS or NeSA, in either reading or mathematics.
Students meeting these criteria received a President's Award for Excellence in Education lapel pin, a signed certificate from the President of the United States, Barak Obama and the US Secretary of Education, Arnie Duncan. In addition, students received a letter from the President encouraging them to continue excellence in education.
President's Award for Academic Excellence 5th Grade Recipients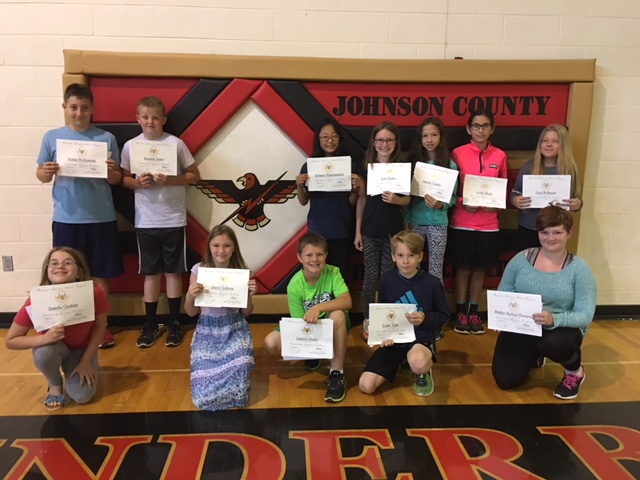 From left to right Back Row: Nolan Wellensiek, Keegan Jones, Delaney Baumgartner, Kali Drake, Salena Conley, Lydia Mejia, and Lexi Robeson
Front Row: Juanita Grobler, Dawn Sejkora, Gabriel Burki, Logan Topp and Hailey Stafford-Thompson

---
Middle School Community Service Awards
In the student handbook there is a form for Community Service Awards. The volunteer hours accumulate from April to April for each school year. Students who receive community service awards must complete a minimum of 10 hours of community service. Activities are to be items that improve the communities of our school district such as trash pick-up, church activities, volunteer work at Belle Terrace and many other volunteer activities. All hours must be volunteer without financial compensation. Students who are eligible for the awards can complete the Community Service Award form and turn it into Mrs. Bacon by April 15 of each school year. Students volunteering 10-19 hours receive a Bronze medal, 20-29 hours a Silver medal and 30 or more hours a Gold medal.
Recipients of the Middle School Community Service Award include:
From Left to Right: Emma Walters, Madelyn Harrifeld, Mathew Jansen, Hayden Huskey, Lane Othmer, MacKinze Gordon, Judy Kim, and Jailine Manriquez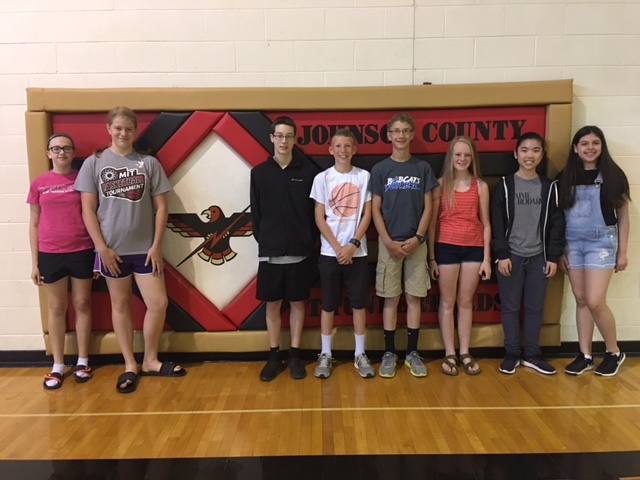 ---
2nd Semester Students with All A's and Honor Roll Distinction
Students pictured below earned all A's (94% or better) and/or one B (86% or better) first & second semester.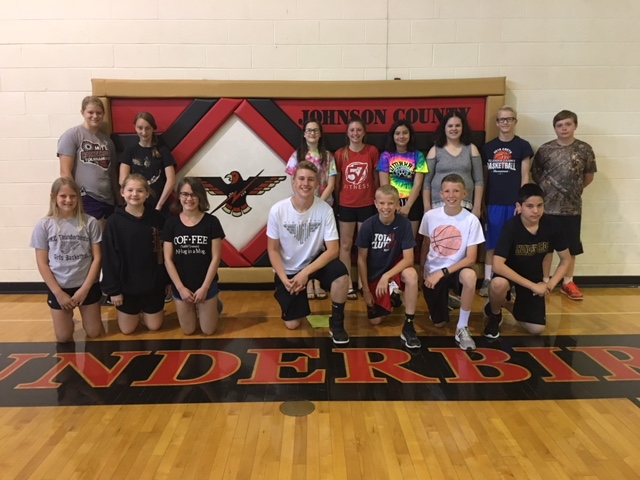 Back Row From Left to Right: Madelyn Harrifeld, Kaita Baird, Emma Straka, Bailee Sterup, Priscila Cabrales, Erika Cabrales, Aiden Weber, and Steven Baumgartner Front Row: Sunnie Rother, Maya Straka, Ava Buggi, Treyton Holthus, Wyatt Ludemann, Hayden Huskey and Sergio Valles
---
Perfect Attendance for the School Year
Students pictured below for perfect attendance did not miss any school time throughout the year.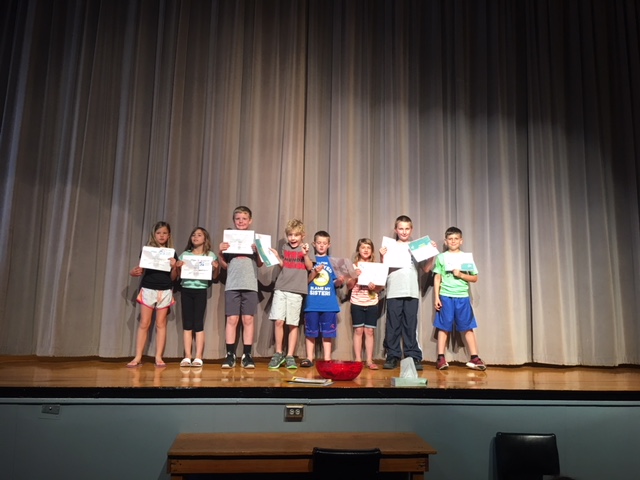 Students at the Tecumseh Site Elementary include from left to right: Riley Wellensiek (2nd), Haylee Trew (3rd), Trey Lubben (2nd), Kael Fricke (2nd), Mathew Dorn (2nd), Emma Othmer (K), William Rademacher (3rd), and Brayden Taylor (3rd)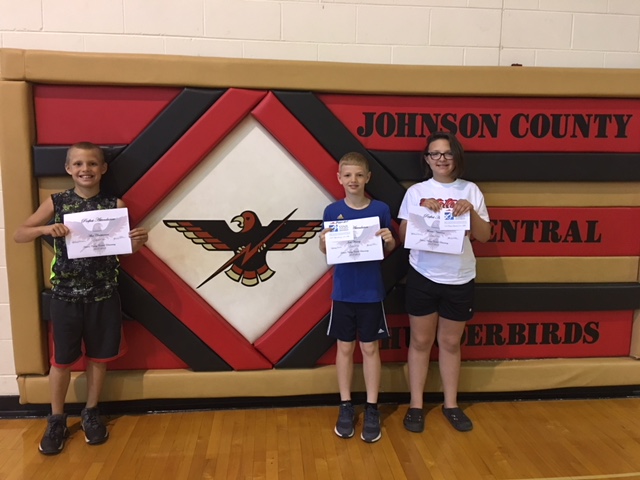 Students at the Cook Site Elementary include from left to right: Alexander Christiansen, Jack Waring, and Maecee Neemann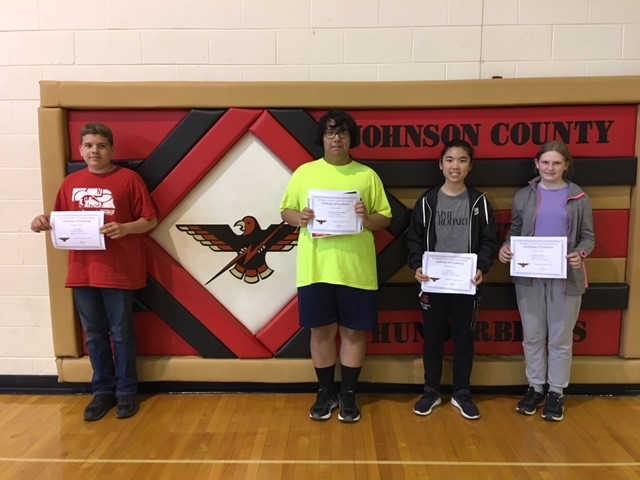 Middle School students with Perfect Attendance from left to right: Kobe Wilken, Fransisco Xayaphonesongkham, Judy Kim, and Melissa Lowther
---
Duke TIP Recipients
7th graders that were invited to participate in the Duke University Talent Identification Program, also known as Duke TIP include: Sierra Hergenrader, Jacob Liscomb, and Aiden Weber.
In order to be nominated, these students achieved a qualifying score at or about the 95th percentile on either the MAPS or NeSA assessments in the most recent administrations, in the areas of Reading and/or Math.
These students had the opportunity to take either the ACT or SAT tests, a test designed for high school students, in 7th grade, to provide them with greater insight of their academic abilities.
Aiden Weber received an ACT composite score which qualified him for the Duke TIP summer programs and also the recognition ceremony. This is an outstanding academic accomplishment.
Participation in Duke TIP is an outstanding academic honor for all of these students who qualified. It is a great opportunity to for students who strive for academic excellence.
Pictured from left to right: Sierra Hergenrader, Jacob Liscomb, and Aiden Weber