Food Service Sign Up Link
March 18, 2020
Johnson County Central is working to provide food for all JCC while the school is closed. This food service will be FREE for all JCC students ages 18 months-18 years. This will include a brown bag lunch and a cold breakfast for the next morning.
Parents/guardians please fill out our Google Form to help us prepare the correct amount of food. The form will include one week's worth of days -- you can mark which days you are requesting food.
Curbside pick-up windows will be available 11:00 AM to 12:30 PM at both the Cook and Tecumseh Sites. Parents: please stay in your vehicles while the food is delivered to your in the car.
You can also request food to be delivered directly to your home if you are unable to drive to a pick-up location.
Google Form to Request Food Service
Curbside Pick-Up Locations:
Cook: 407 N 1st St, Cook, NE 68329
Tecumseh: 358 N 6th St, Tecumseh, NE 68329
Hours: 11:00 AM to 12:30 PM
Cook Site: Curbside Pick-Up Map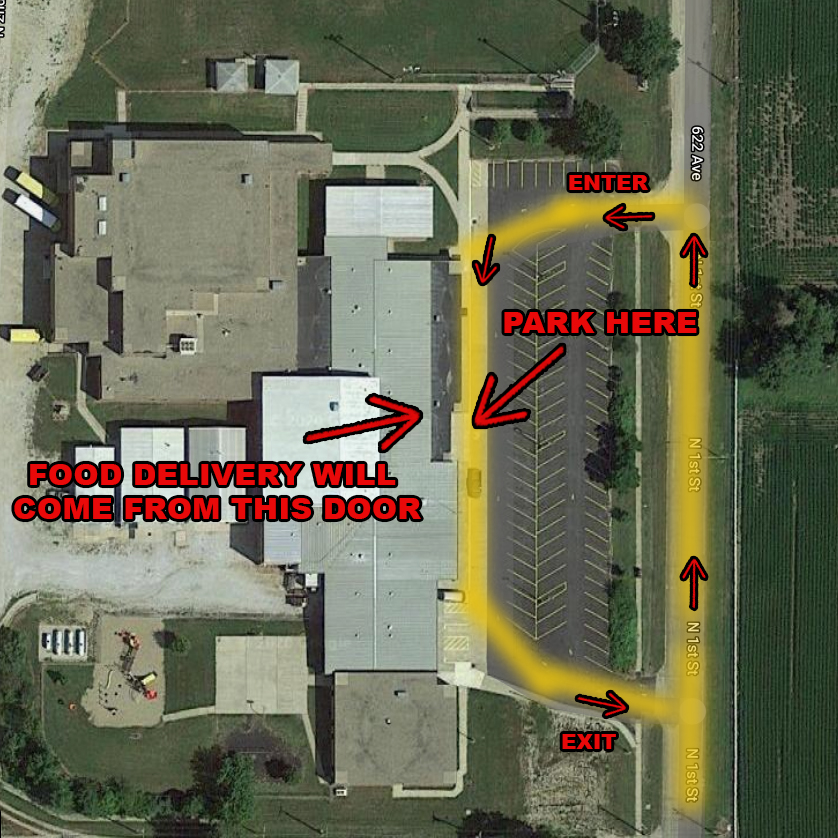 Tecumseh Site: Curbside Pick-Up Map