DRC INSIGHT iOS App Installation
Here are the step-by-step instructions for completing the installation of the DRC INSIGHT app.
The DRC INSIGHT app for iOS should appear on your iPad once you have requested the app.
On the first launch of the app, it will open to a "Configuration Not Found" page. Click on "Assign Device to ORG Unit."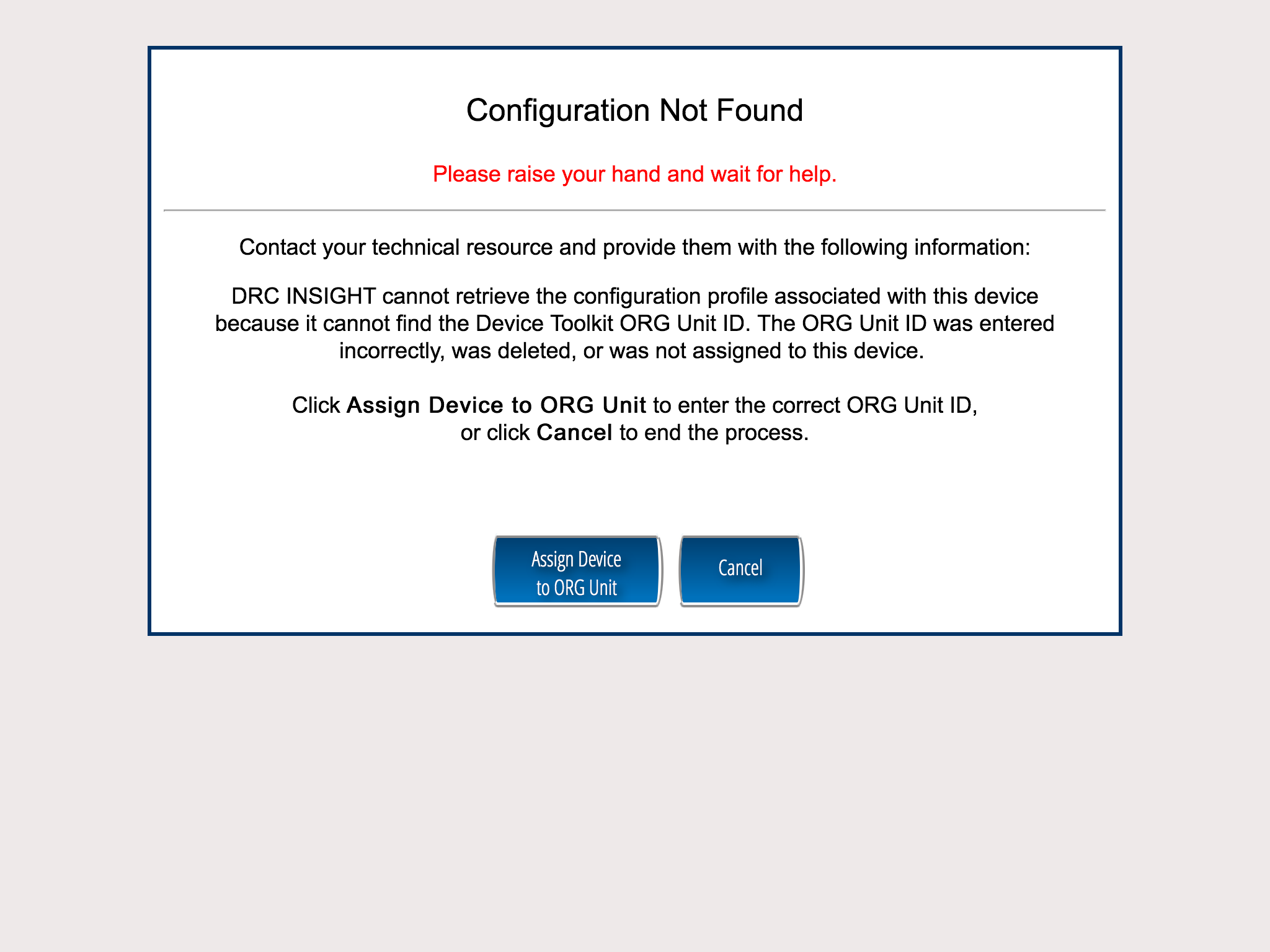 On the next page, click on the "ORG Unit ID" field and type in the ID provided by the Tech Department. Then click "Add."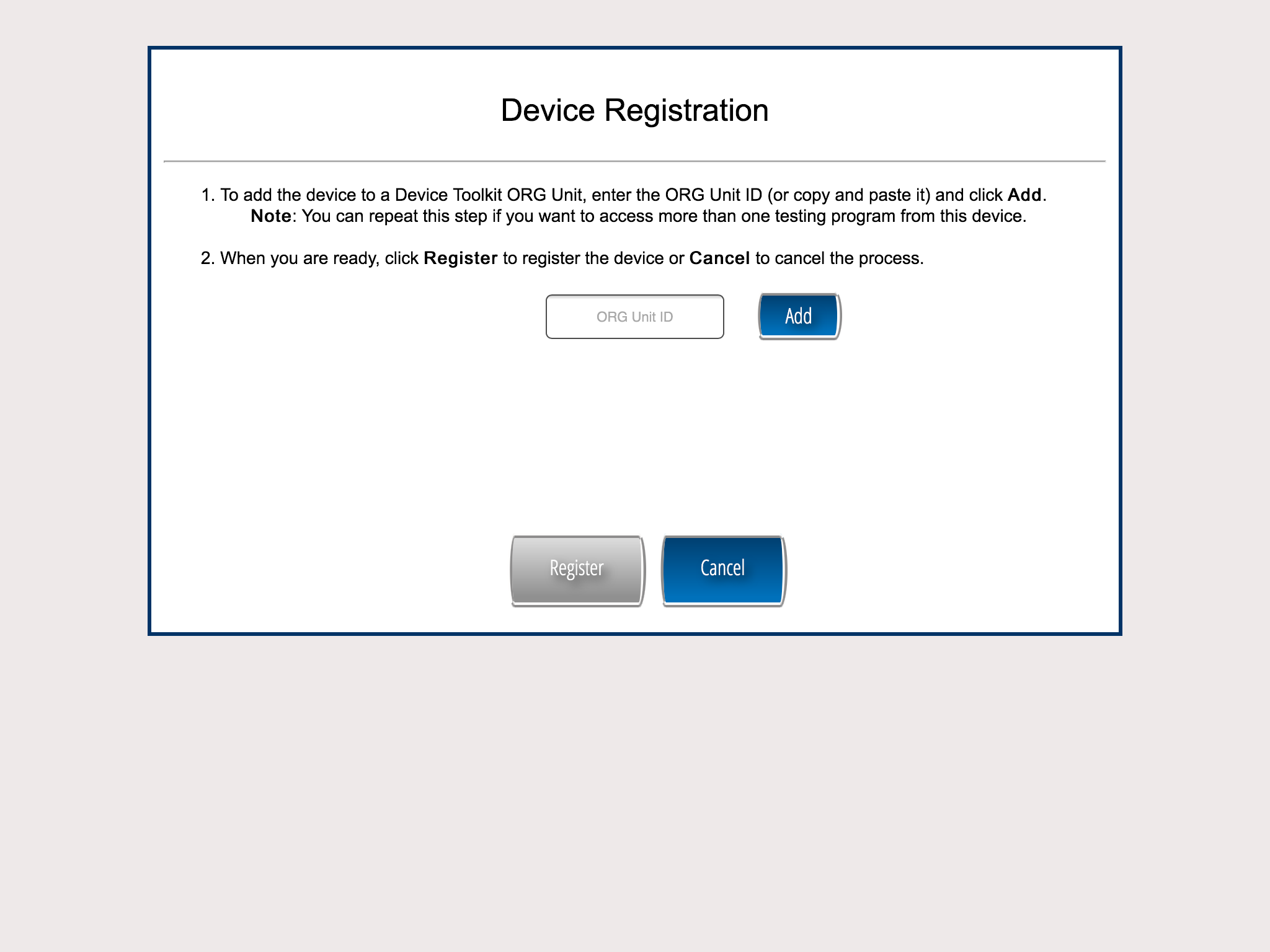 You should now see your organization listed on the screen. You can now click on "Register."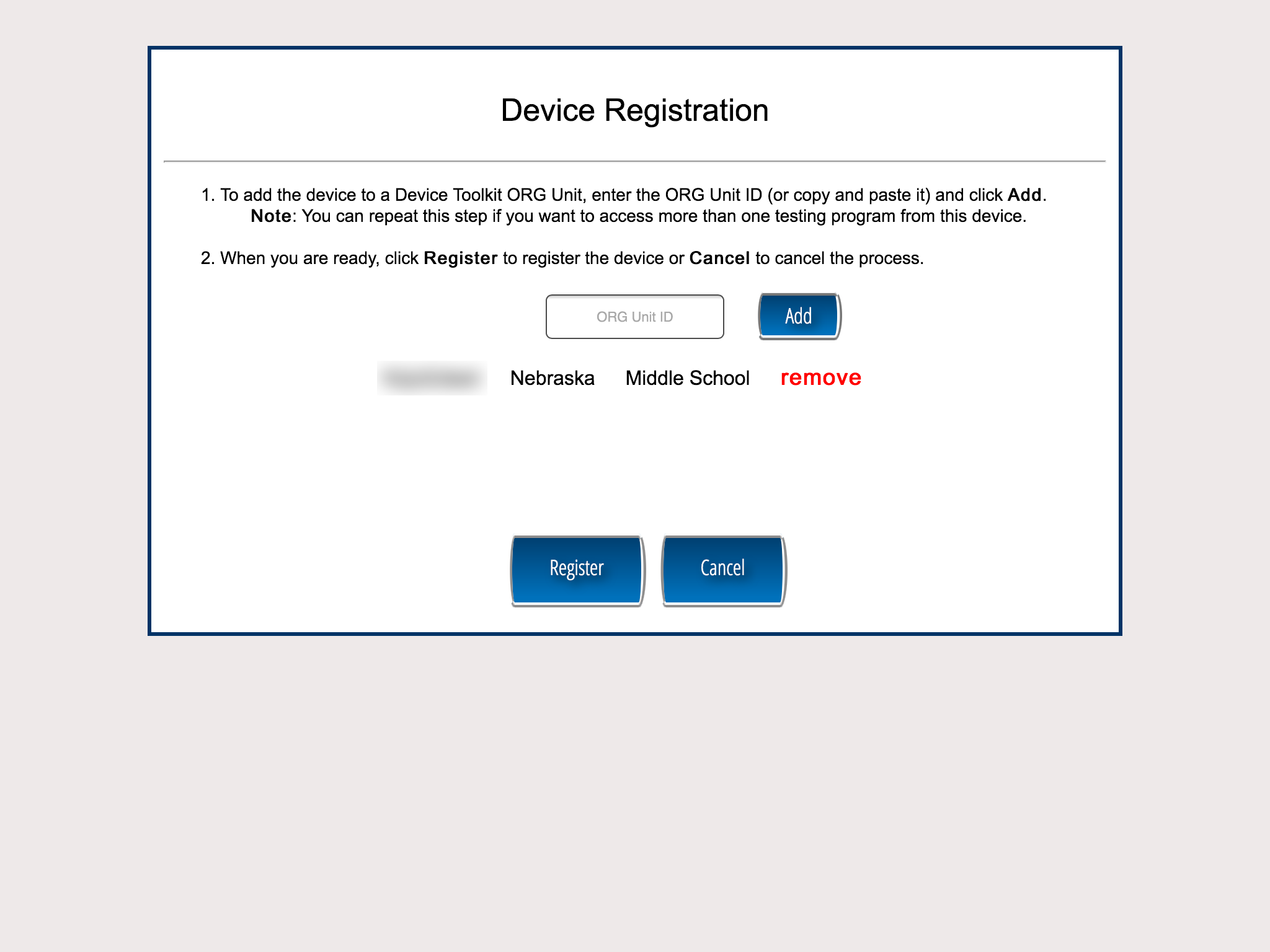 The home screen of the DRC App should now appear.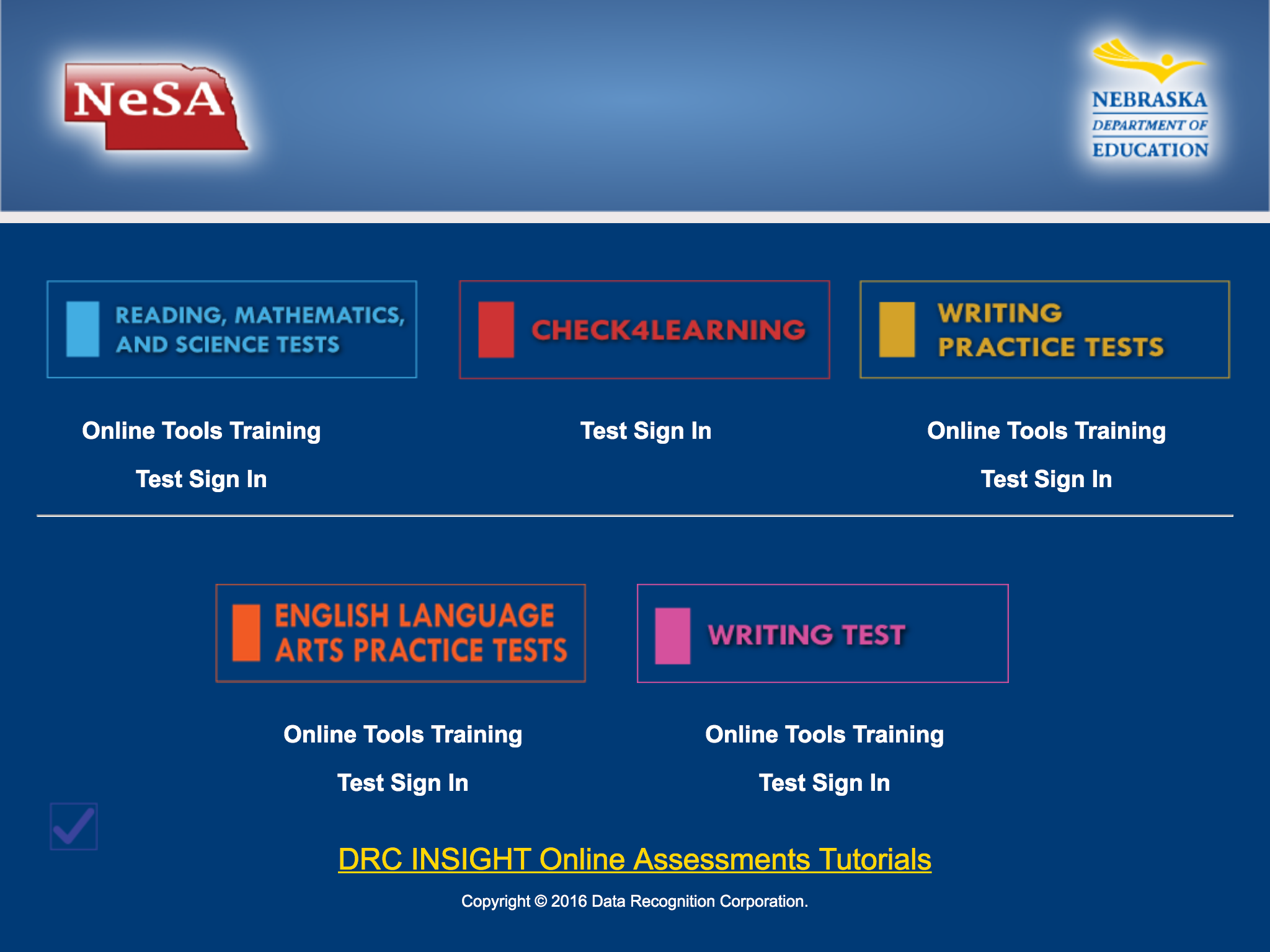 If the app ever gets stuck on the "Loading..." page, quit the app and restart it. (To quit - double-click the home button and then swipe up on the Insight app.)