Homecoming 2021 - Spirit Week
August 30, 2021
Homecoming King & Queen Coronation:
---
Starting planning for the 2021 JCC Homecoming Spirit Week coming September 13th-17th! The Spirit Week will conclude with the parade on Friday, Sept 17th, the football game vs Thayer Central, and the homecoming dance!
Johnson County Central would like to invite EVERYONE in helping the students and staff celebrate Homecoming 2021!
Join us at the football field on Wednesday for the Thunderbird Tailgate & Bonfire on September 15th! There will be food from Chick-fil-a and Hurts Donuts, as well as some regular concessions. Join us for some yard games such as cornhole, hammerschlagen, & more. The tailgate starts at 5:30 PM with the bonfire lighting at approximately 7 PM.
The Parade and Pep Rally will be held Friday, September 17, 2021. The Parade will begin at the High School at approximately 2:00 pm, then progress down to the square where the students and staff will parade around the square and back to the High School. The Pep Rally will begin at approximately 3:00 pm at the JCC High School Football Feld. The schedule for the Pep Rally will be as follows:
School Song
Crowd Cheer – Fan Let's Start the Show
Crowd Cheer – Rock-n-Roll
Special Activity - Skit from the Teachers
Special Activity - Football Boys - Be aggressive / Jump Shake your Bootie
Kiss the ??? contest – FBLA
Crowd Cheer - Fans From North to South
Crowd Cheer - Big Cheer
Homecoming Attendants & Candidates – activity
Cheerleaders - Let's Go Big Black
Crowd Cheer – Hail - Hail!!!
Crowd Cheer - We want a victory!
School Song
The parade route will begin at the High School along 6th Street and moving south to Broadway, then heading west to 3rd Street, south to Clay St., east to 4th Street, and back north to Broadway. The stretch of the parade will move east on Broadway to 6th Street and north on 6th back to the High School.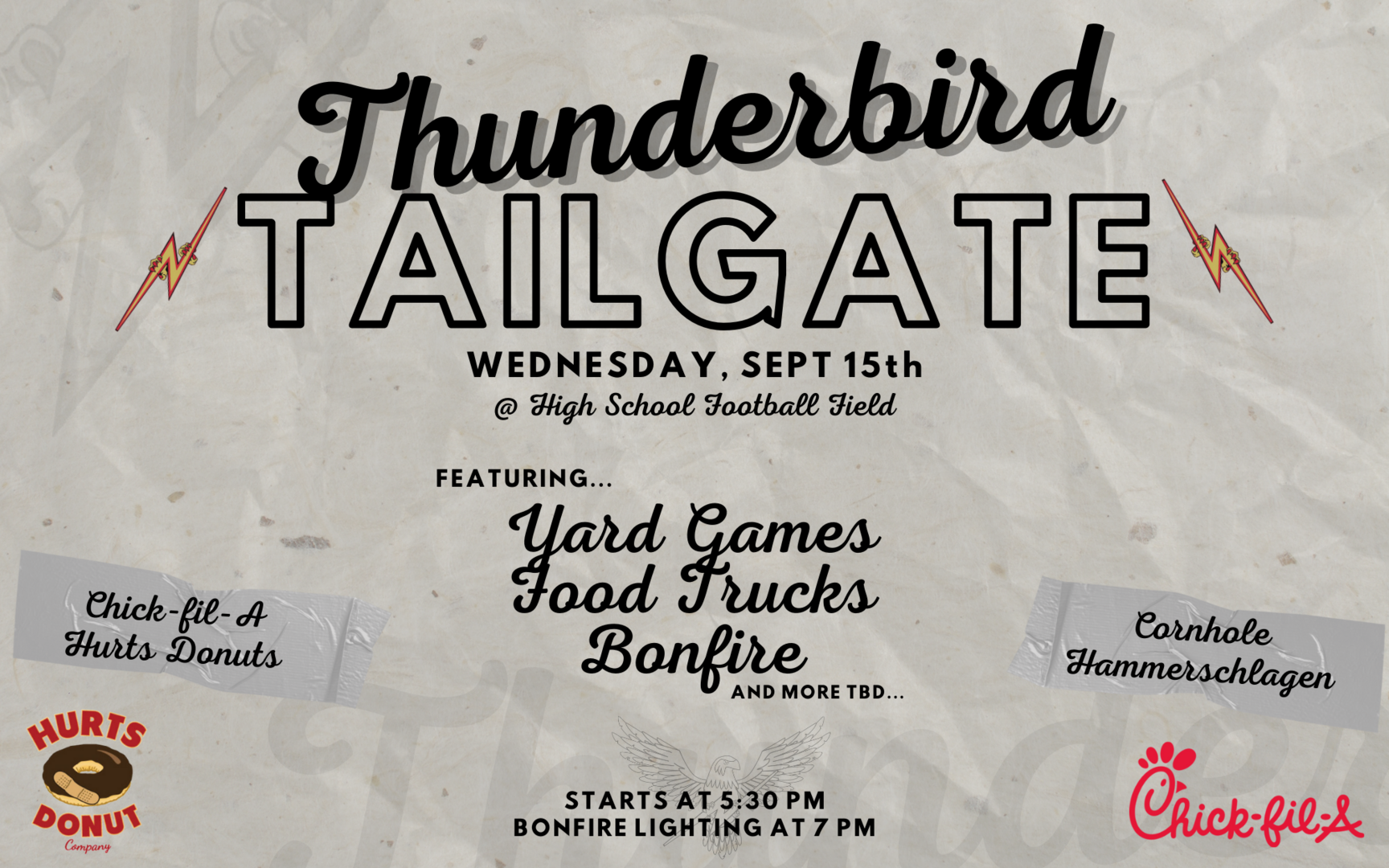 ---
Here are the Spirit Week Dress Up Days! (Click here for a printable PDF version)
MONDAY, SEPTEMBER 13th, 2021
»» Famous Pairs Day (example: Salt & Pepper, Batman & Robin, etc)
TUESDAY, SEPTEMBER 14th, 2021
»» Generations Day:
• Freshmen: Tiny Tots (pigtails, pacifiers, onesies)
• Sophomores: Awkward Tween (throwback middle school years)
• Juniors: Middle Age (dress like an adult, ages 30s-50s)
• Seniors: Senior Citizen (gray hair, ugly sweaters, canes)
• Staff: Teenagers (dress as your students)
• PK-8: Pick one of the high school options & dress accordingly!
WEDNESDAY, SEPTEMBER 15th, 2021
• Seniors: Black
• Juniors: White
• Sophomores: Blue
• Freshmen: Pink
• 8th Grade: Neon Yellow
• 7th Grade: Neon Orange
• 6th Grade: Neon Green
• 5th Grade: Camo
• 4th Grade: Plaid
• 3rd Grade: Rainbow
• 2nd Grade: Stripes
• 1st Grade: Polka Dots
• PreK/Kindergarten: Red
• Staff: Tie Dye
THURSDAY, SEPTEMBER 16th, 2021
»» Homecoming Theme Day!
• Dress Hawaiian (no bikinis, no shirtless)
FRIDAY, SEPTEMBER 17th, 2021 (Parade Day)
»» JCC Pride Day
• Dress all out in Red, Black, & Gold!
** All students are asked to wear appropriate attire! **
We want Spirit Week to be fun and enjoyable and the privilege not taken away! Thank you and have a fun Spirit Week!