JCC Preschool Applications
The Johnson Country Central Preschool Program is now accepting applications for the 2020-21 school year. If you are interested in enrolling your child and you did not receive an application in the mail, please print an application or pick up an application from the elementary office in Tecumseh or Cook.
Our focus is providing learning opportunities for those students who will be entering kindergarten the following year. Therefore, the majority of our enrollment will be filled by prekindergarten students. Prekindergarten is defined as a child who will be four years of age on or before July 31, 2020. A three-year-old is defined as a child who will be three years of age on or before July 31, 2020. Being potty trained is a requirement of the program. We offer a full-day program for prekindergarten students at both sites. Three-year-olds will join the morning of the full-day program at both sites. Preschool is in session Tuesday through Friday.
If you have any questions or would like to schedule a classroom visit, please call the elementary office: 402-335-3320. Thank you for considering the Johnson County Central Preschool. We would love to join you in the education of your young learner!
*All preschool children, regardless of their abilities, disabilities, or the social, linguistic, or economic diversity of the children's families are eligible to be served in our preschool program.
Johnson County Central Preschool Application (PDF)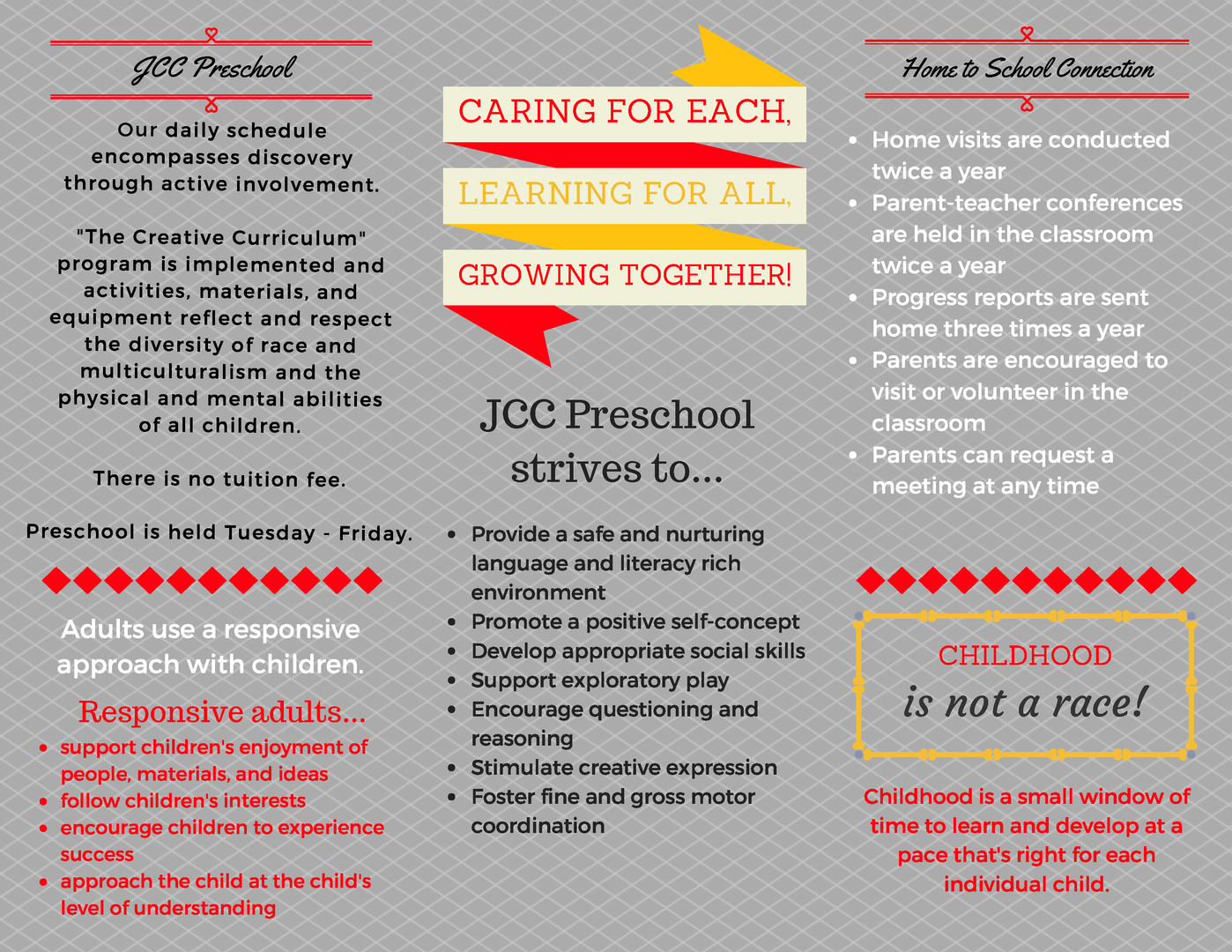 JCC Preschool Flyer (PDF) - same as image above