JCC Technology Department
Check back for more information!
Help Desk > Email
NEW! Windows 10 Intro Tutorials (2016-17)
DRC Insight iOS App Installation/Setup guide
Deleting old/incorrect email contacts
VIDEO TUTORIALS
Creating A Photo Slideshow With YouTube
Guided Access for iPad Testing
---
Installing Printers
---
Air Server
Air Server uses Apple's built-in AirPlay support. This allows us to mirror our iPad to a computer -- and therefore project whatever is on the iPad for the whole class. For a quick overview of what Air Server offers, click here.
AIR SERVER Part 1 - Installing Air Server on computer.
AIR SERVER Part 2 - Using your iPad to get connected!
---
H Drive & DS File cloud storage
How to transfer photos and documents from your iPad to your H Drive (or Common Drive).
---
Example of transferring a video from Pinnacle Studio to your H Drive.
---
Backing up to iCloud
---
ADDITIONAL TUTORIALS
Installing Printers
#1 -
The "
green arrow
" many of you are referring to seeing on a printer is merely the denoting which printer is your "default" printer (the one it chooses first). If it isn't on the one you'd like it to be, all you have to is right-click on the printer you want and select "Make Default Printer."
#2 - Understanding all of the printers. You may have noticed you have a lot of printers now listed -- go to Start > Printers
You should see a page like this: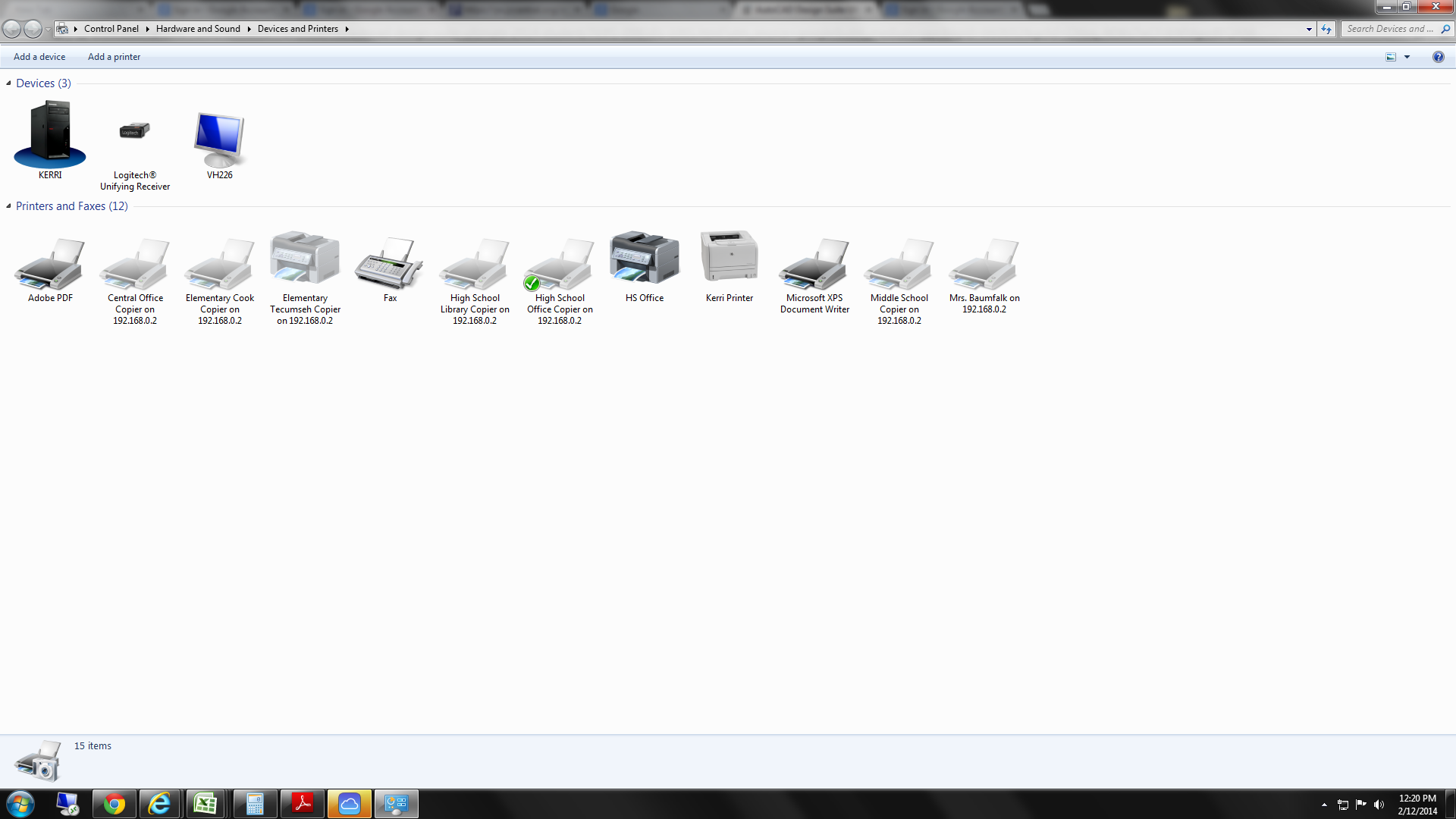 Understanding this page:
Printers with the numbers 192.168.0.2 are set up the old way -- you can delete this (right click and select delete)
Printers with the word "MARGE" are set up a different way -- you can ignore or delete these
Printers with the word "HOMER" are correct! These are the ones we are setting up now.
Printers without any extra words are ones that are set up differently. You can just leave those for now.
#3 - Have you tried installing your printer and it is not listed? I'll post some screenshots below as examples of how to find it --
First you'll have to click "The printer that I want isn't listed" and then click "Next"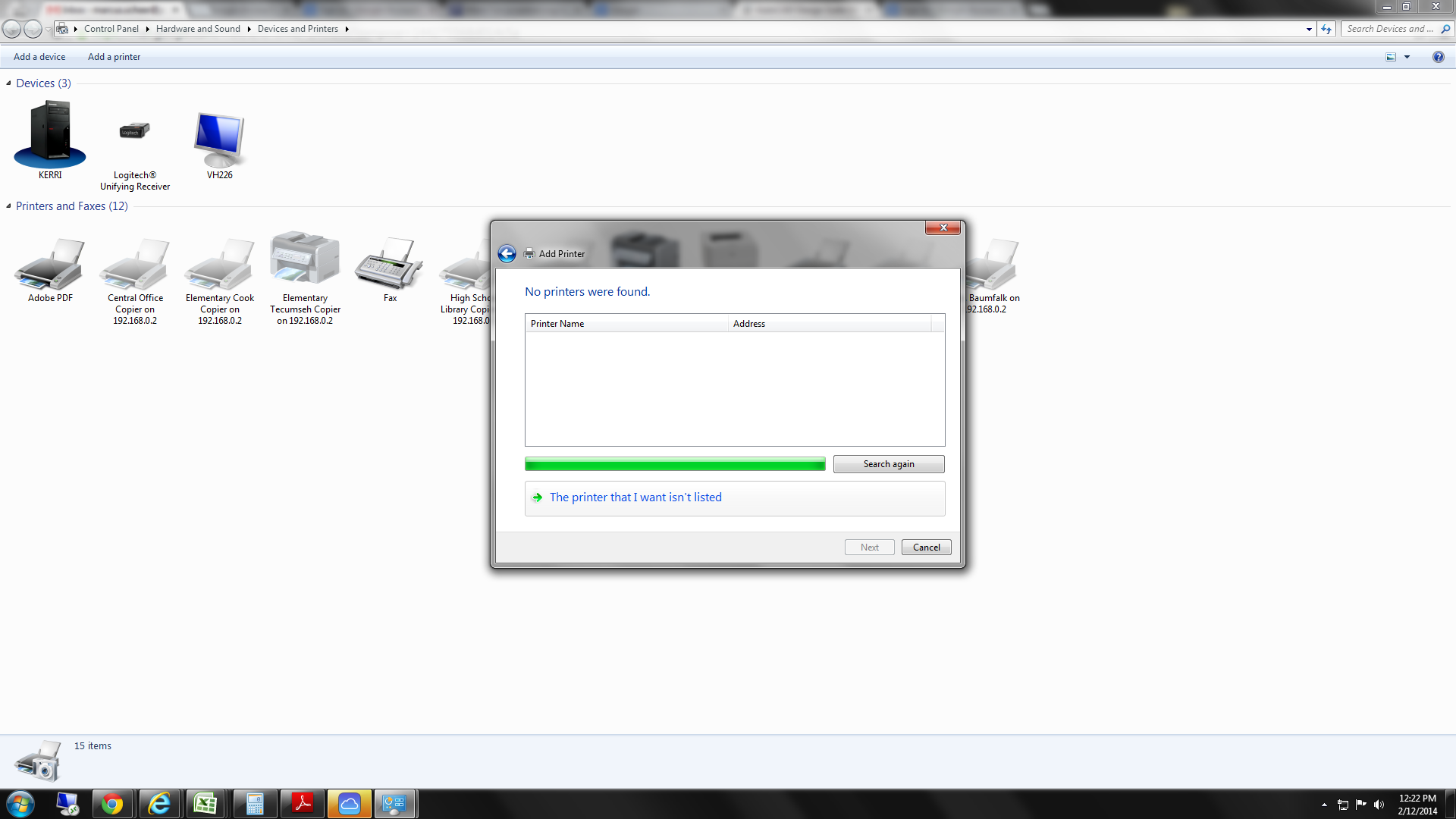 Then you'll see this screen -- choose the first option - "Find a printer in the directory, based on location or feature"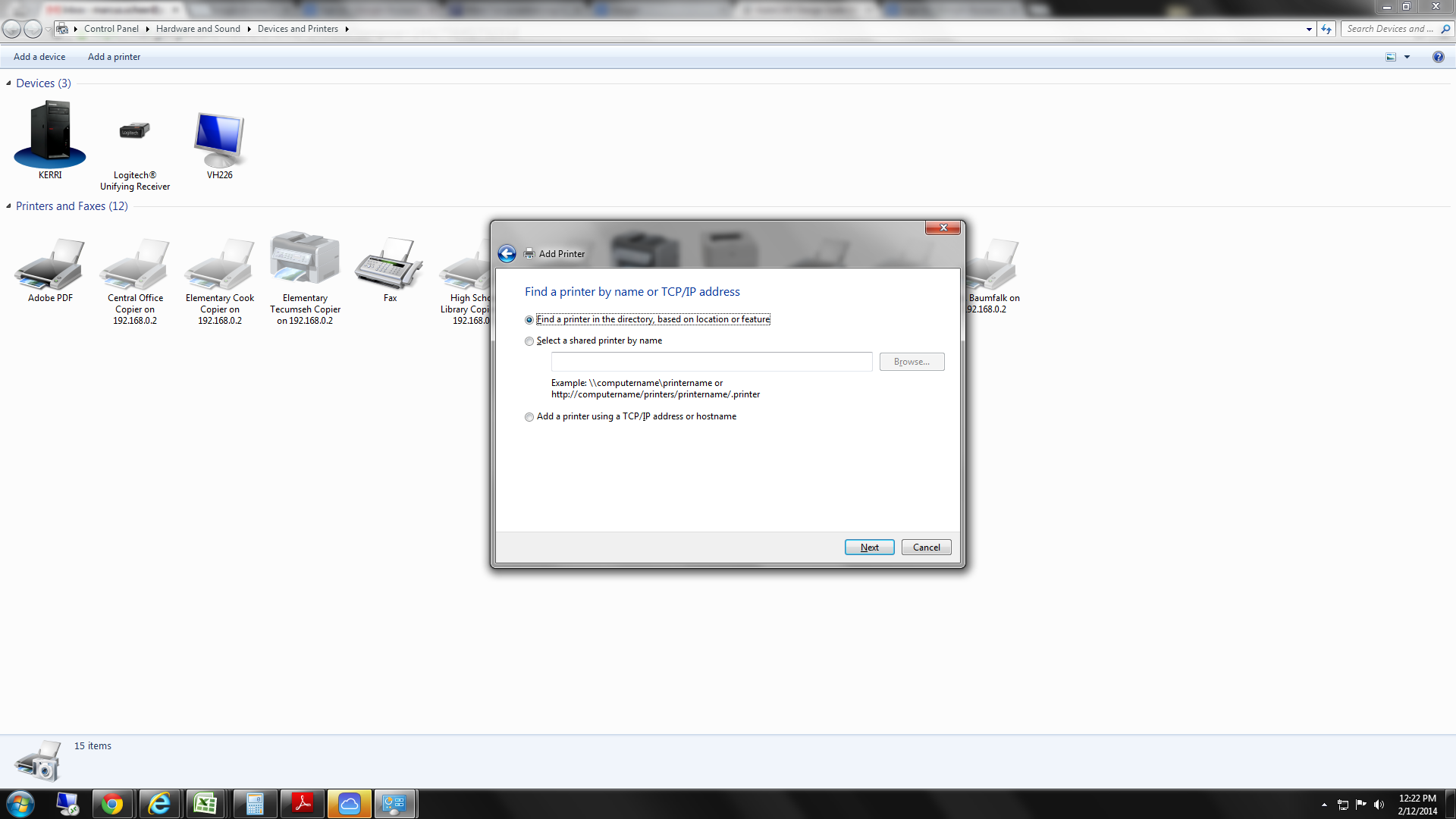 The next window you see should have the printers listed below -- if you do not see them right away, click "Find Now'" -- if they still do not appear, please contact us.
Once you find your printer, select it and then click "OK" -- you should be good the rest of the way!