2020 State Wrestling
Four JCC wrestlers qualified for the 2020 NSAA State Wrestling Championships in Omaha on February 20th-22nd! Congrats to Caleb, Levi, Joe, & Aldo!
Please join us to cheer on the Thunderbirds at the CHI Health Center Omaha! For more information, please visit the NSAA website.
We have also highlighted the times that JCC wrestlers will be competing (see below). Follow along on Track Wrestling for live scoring & updates and the JCC Wrestling Twitter Page.
2020 STATE WRESTLING BRACKETS
Class C - 132 (PDF) - Caleb
Class C - 145 (PDF) - Levi
Class C - 152 (PDF) - Joe
Class C - 285 (PDF) - Aldo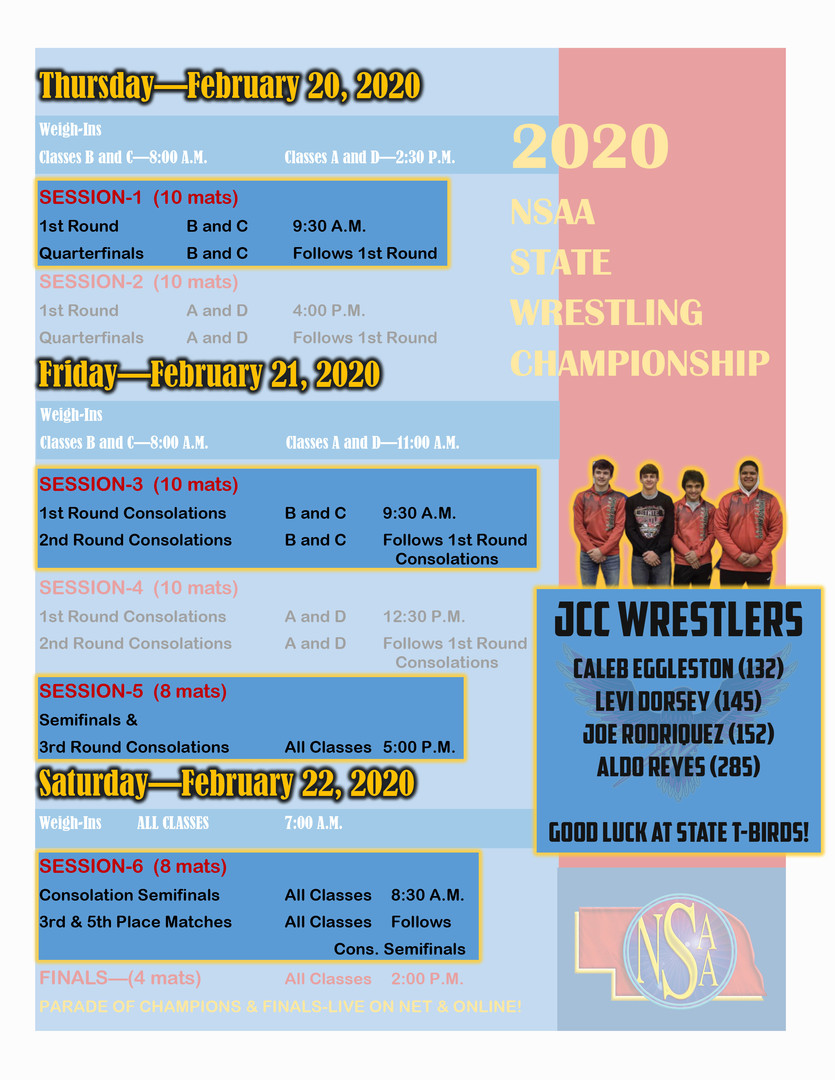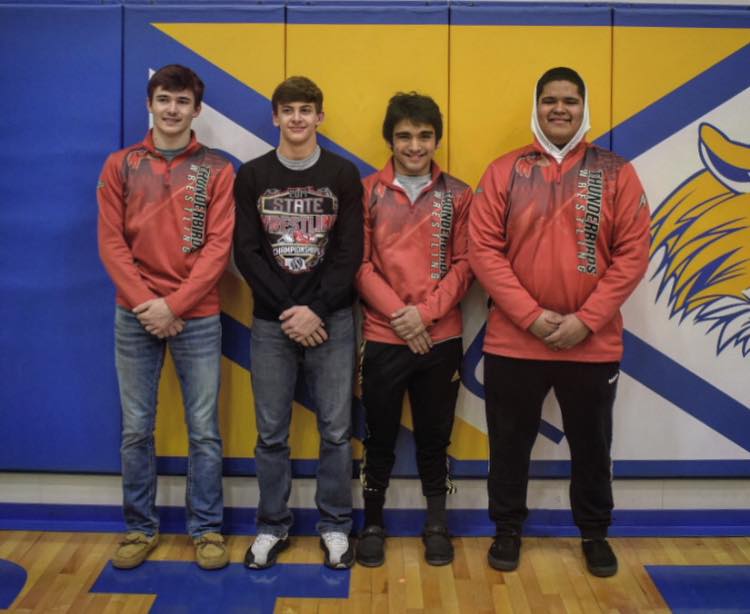 ---
Congratulations to the Thunderbird wrestling team for placing 6th (75 pts) at the Class C District 2 Wrestling Meet and qualifying 4 wrestlers for the NSAA State Wrestling Championships in Omaha on February 20-22!
State Qualifiers:
Caleb Eggleston (132) District Runner-Up
Levi Dorsey (145) District Runner-Up
Joe Rodriquez (152) District 4th Place
Aldo Reyes (285) District 4th Place
Thank you Coaches Neil Bowman & Larry Kuhl for all your hard work and devotion! Thank you parents and Thunderbird fans for all your support!